Follow these links to friends of JerseyCats, businesses that we trust and wholeheartedly recommend.
---
Located on bustling Washington Street, Hoboken Pet is your one stop shop for all your pet's needs, and for nutritional guidance too! Hoboken Pet is also the home to our Sunday Adoption Days, where you're sure to find your new best friend. When you visit tell Mike we said Hi!
---
The veterinarians and staff at the Animal Hospital of Jersey City are trusted friends. They care for all of the JerseyCats, and have helped with everything from basic wellness exams and vaccines, to tooth extractions and tail amputations. Their staff is dedicated to upholding the highest veterinary standards to provide your pet with superior care in a welcoming, relaxed environment.
---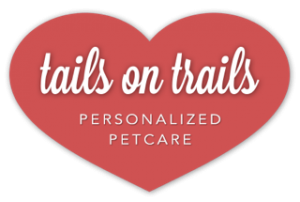 Whether you're away for work or pleasure, you can entrust your pets to Tails On Trails. With their In-Home Pet Care Services your furry family members will receive love and individual attention to meet your pets emotional and physical needs. Tails On Trails will give you a peace of mind knowing your beloved pets are comfortable at home with the customized care they deserve!
---
Cat Behavior Consultant Sally Williams and her company, The Contented Cat, offer in-home behavior consultations, Reiki, adoption counseling, and socialization/behavior modification visits. Before considering surrendering your cat for behavioral issues, contact Sally!
---
Rescue Chocolate is "the sweetest way to save a life!" From each chocolate purchased, 100% of the net profits are donated to animal rescue organizations around the country.
When buying on line enter JerseyCats in the notes field and Rescue Chocolate will donate a portion of your purchase price to JerseyCats!
---
Whiskers and Leo is a fully-insured professional pet care company, with services ranging from mid-day dog walking and in-home pet visits, to private cage-free boarding in a sitter's home or overnight sitting in yours.
Whiskers and Leo offers a 10% discount off the first service for any cats adopted from JerseyCats!
---
Pet Rest in Peace is a full-service pet memorial center and crematory to help you honor and memorialize your pet in a loving and dignified manner.
Pet Rest in Peace serves the greater New York City/New Jersey Metropolitan areas. While no one likes to think about losing a pet, it is comforting to know that there are people who can help guide us through a difficult time.
---